Halloween
02.11.2006

Pumpkin Art in Bynum, a small community close to Chapel Hill.
More
Monster Truck
18.02.06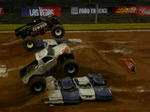 Yesterday, we enjoyed a Monster Truck show at the RBC Center. Yes, for all you that missed it in Switzerland and Finnland, it was great, loud and impressive :-).
See some pictures here
Bulls and Broncs
08.01.06
Yesterday we went to see some Rodeo in Raleigh!
Justin and Leann introduced us to the American Way to spend a Saturday night, so we went out for dinner and then headed to the RBC Center, the huge Hockey Stadium of the Carolina Hurricans. It was full of people, many carrying Cowboy hats and boots, and the crowd was in a very good mood. It was crazy to see these people on the horses and bulls destroying their backs, but also fascinating how they managed to keep themselves in the saddle and how the animals were jumping around! We enjoyed it very much, and the evening got even more enjoyable when we payed a visit to Krispy Kreme after the show- Doughnuts are soooo good.....
See some pictures on our gallery!
Wings over Wayne
05.11.05
Today we were in Goldsboro, at the Seymour Johnson Airbase. Wings over Wayne took place, an military airshow with many attractions. After a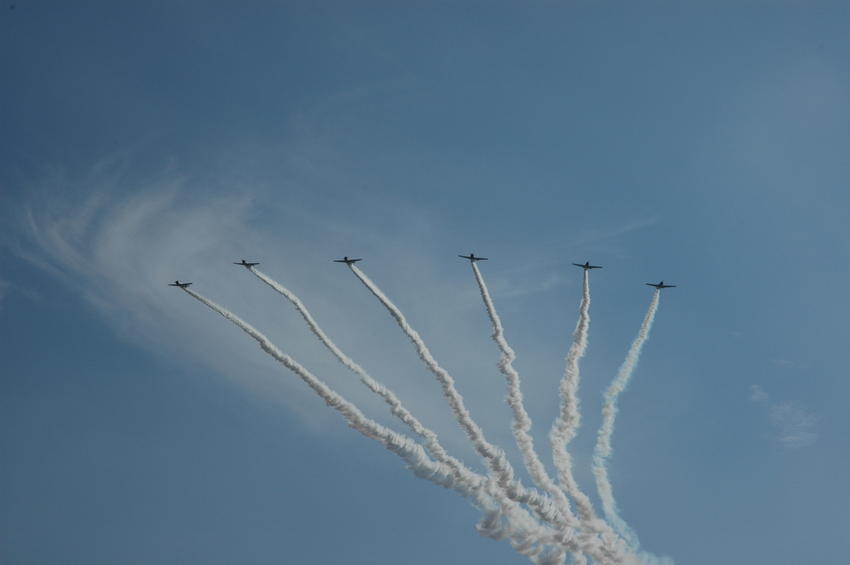 very small security control we were allowed to enter the airbase and enjoyed the flights and stunts of many different fighter jets. Further actions incuded the Geico Skytypers (they really type in the sky), burning cars and houses, NASCAR cars competing against jets, a ceremony for young people just entering the army, and a long speech from the chief of the airbase mostly consisting of the word Freedom! Also W. had a short speech from tape, so everything included! But the finale was the biggest spectacle, with jets flying by and explosions taking place until the sky was full of smoke! Payerne could learn a lot....
Many impressions on our gallery!
Fall Fair in Chapel Hill
02.10.2005

Today, Fall Fair took place in Chapel Hill. There are two festivals in our town each year, one in Spring (Apple Fair) and the one in autumn we attended today. It's mainly a long row of booths on Franklin Street, where artists sell their art, political motivated people hand their pamphlet, as do religious motivated people, and vendors sell their food. You also get free water from one of the thousands of churches here around, and you can listen to different bands from the region. It was quiet fun, but much too hot to really enjoy it. So we soon retreated to our colder wooden home...
Find pictures on the gallery...