Wings over Wayne
05.11.05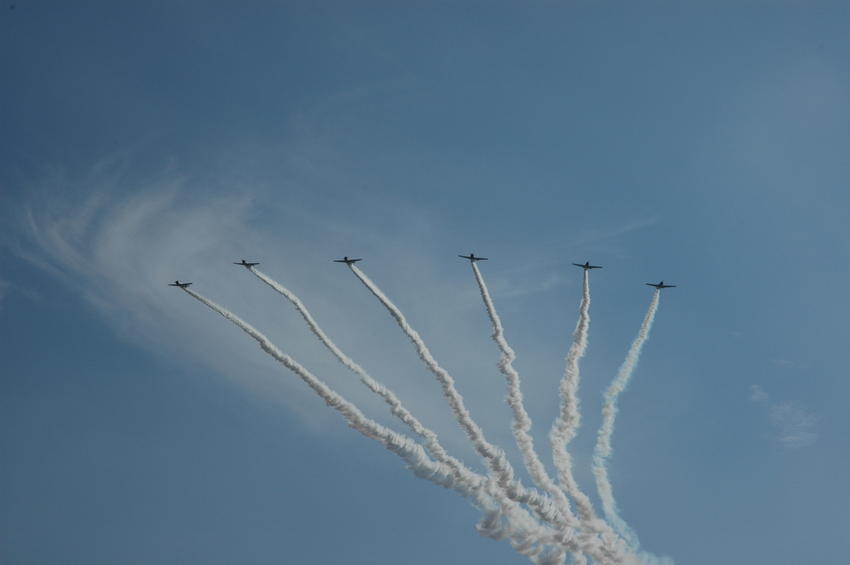 Today we were in Goldsboro, at the Seymour Johnson Airbase. Wings over Wayne took place, an military airshow with many attractions. more...
Blue Ridge Parkway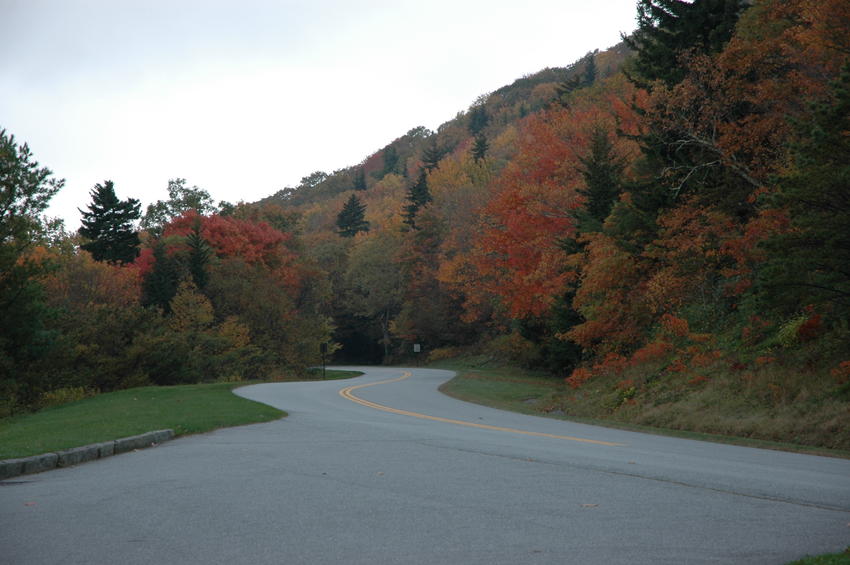 23.10.05
It's fall foliage in the mountains! Although not in full colors yet, we took the last weekend before Monis short trip to Switzerland for her fellowship interview, and headed to the mountains. more...
Fall Fair in Chapel Hill
02.10.2005
Today, Fall Fair took place in Chapel Hill. There are two festivals in our town each year, one in Spring (Apple Fair) and the one in autumn we attended today. more...
Our new home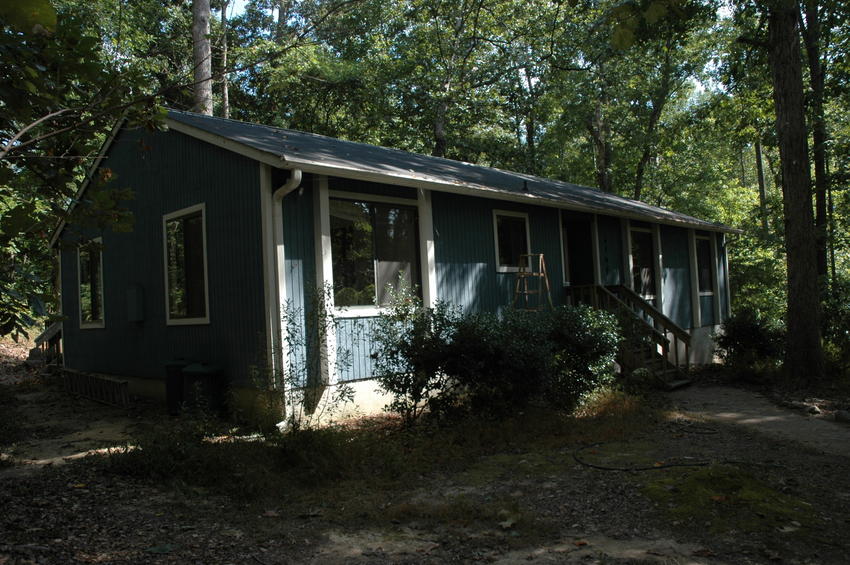 01.10.05
Friday last week we finally moved to our new home?! After almost two weeks of reading newspaper ads, calling potential landlords and driving around we found a cute house south of Chapel Hill, located at a cul-de-sac (dead end) of a small street in a lovely neighborhood in the woods. We gladly left our hotel room and moved into the empty house, sleeping on our camping matresses for the first few nights. Still the house is almost empty, but we start to get comfortable! The house is huge, 3 bedrooms just for the two of us, but so we have enough space if you decide to visit us! We have a lovely patio looking directly into the woods, and deer uses to be around the house. We feel like the kings....
We bought a car
20.09.05
And- it's a good old Volvo!!! Getting a car really worried us, as from all the information we got it was obvious that you need several things to buy a car: 1. A liability insurance. For 1 you need 2. a NC driver license. For 2 you need 3. a Social Security Number! But it takes about 6 weeks to get an SSN, and then you still have to make the drivers license test! But as it is- nothing is true about this! You can make a liability insurance with your swiss drivers license just in 24 hrs, and the auto vendor took care about the license plate after we brought him the insurance confirmation. So we not even had to go to the License Plate Agency, but just to pick up our car! Our Volvo has a good aircondition and is quiet comfortable- although never to compare with Ariane.....
Hanging Rock State Park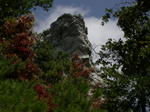 19.09.05
We already made our first little trip in North Carolina- to the Hanging Rock State Park. The weather here is still like midsummer in Switzerland, more...
Moving to the United States
12.09.05
So finally we are leaving Switzerland to spend some time in North Carolina, an East Coast State belonging to the Southern States of the U.S. Our new home will be Chapel Hill?, and both of us will be working for the University of North Carolina (UNC) there. We are looking forward to experience some american way of life and to improve our working skills in this highly recognized university!
Before we left, a lot had to be done! Not only administrative issues as visa and working permit for the U.S.,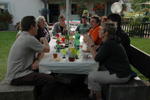 tax closure in Nussbaumen, leave permit from the military and so on, but also a whole household to be distributed, a new renter to be looked for, and family and friends to say goodbye! It was a really busy time, and sometimes we did not know how to handle this all. But it was also a time full of support and sympathy, like the Farewell Party at my grandmothers house.
And the day came our flat was empty, with all our remaining belongings packed in 4 suitcases, and we were ready to leave. So Good Bye to everyone in Switzerland, don't forget us while we are away and remember- you are always invited to spend some time in exciting North Carolina!
Floodings in Switzerland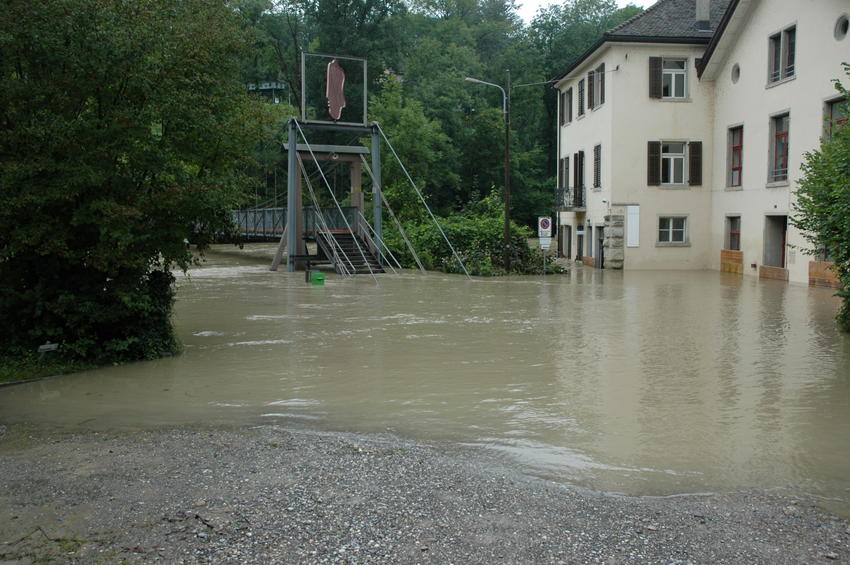 22.08.05
No idea, why it happened on Chrigles birthday, but heavy rainfalls caused major floodings all over Switzerland, accompanied by landslides and damaged streets and buildings. Although living beside the delta of Limmat, Reuss and Aare, our region was only slightly affected compared to what happened in the Alps, but anyway, it was very spectacular and an unusual event. The rush of the Limmat was so loud we could hear it even in our bedroom, and in Mellingen , you would have been able to disembark directly on the car parking by the retirement home. For our friends in Equador and Central Asia, we included some pictures from newspapers showing situations in the Alps.
1st of August in Adelboden
19.08.05
Unexpectedly, the Zürcher Haus in Adelboden was not occupied during half of the summer time, so we took the chance and spent a week up there to celebrate Swiss National Day and relax with friends.
Boat Trip on the Loue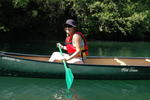 27.06.05
Last weekend, we spent two days on a small river in the french Jura, just beside the swiss border. We rent three canadier boats, together with Lars, Schibli and Bircher, and floated down the river very very relaxed. For more details and pictures, see Loue.
Vision Zero
16.06.05
Yesterday, we had our first Vision Zero experience. After a very nice evening at Lars home, Christian was forced in a police control in Ennetbaden to make both, the alcohol and the drug testing. The cop was quiet aggressiv, looking forward to a penalty, and consequently very disappointed that both test were clearly negative! What an experience late in the evening....
I got a gift

15.06.05
Isabel, the sister of Christian, and their father just recently came back from an European Trip that led them to Germany and France. They found a nice bar in the Red Light District of Hamburg they pictured only for me....