Dankar Gompa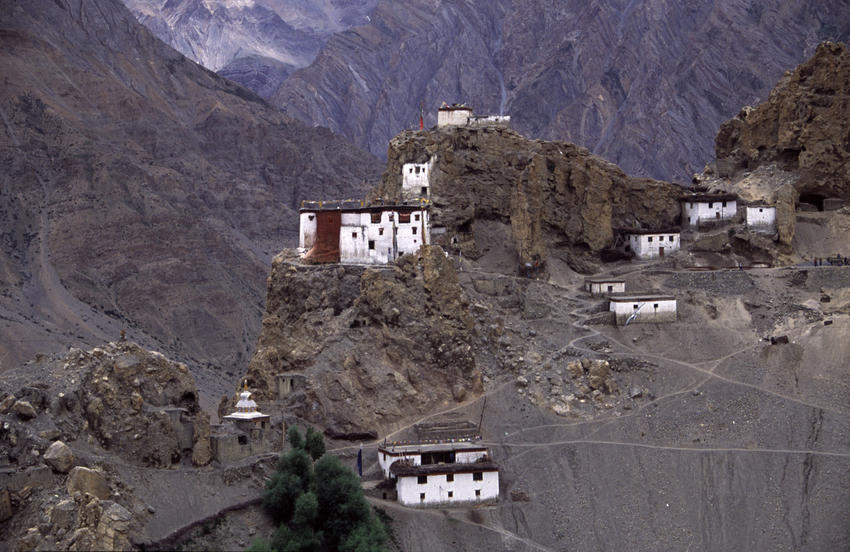 [Moni] From Tabo to Dankar we gave a lift to a young, charming indian couple. They were from southern India, clothed western style and on a backpacker trip trough Spiti- quiet different to most indian tourists we had seen. They visited Dankar Gompa with us.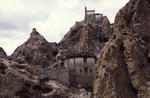 One can see Dankar from far away, located on a spectacular edge high above the valley. It seems impossible to imagine people building houses and living up there. Coming closer, we saw that erosion has taken over and many houses are endangered to slip down. The village seemed to be inhabited, perhaps everybody was on the green fields beside the village.
We walked up to the gompa. A young men was following us since we entered the village and now he offered us to show the inside of the temples for little money.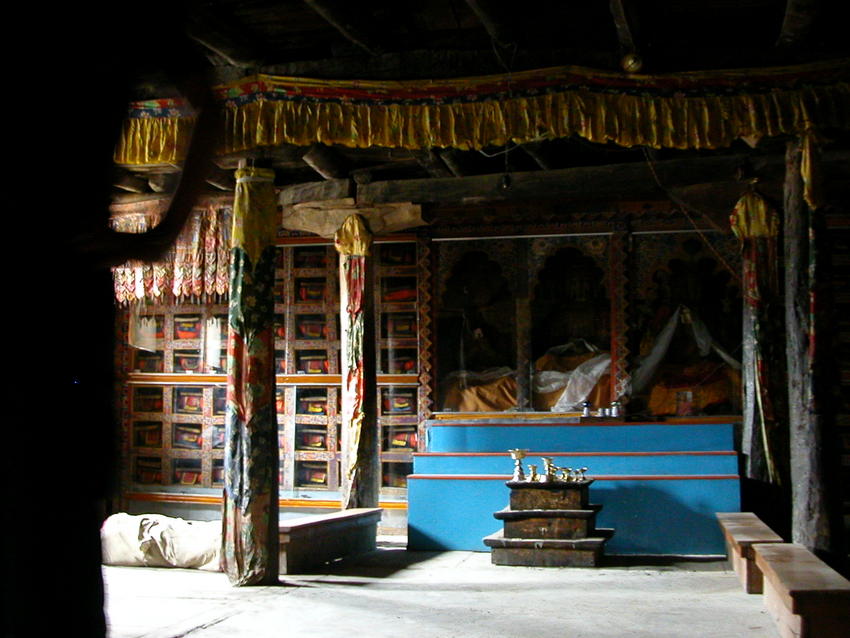 This temple was very different to the one in Tabo- every room was in bright colors, some with prayer rolls, some with relics, some with paintings. It seemed that somebody took really care of it.
The monastery was inhabited- the monks has dislocated to a very new, modern style building at the entrance of the village.
The view through the windows of the monastery was incredible. One could see all over the valley, the river wiggling in many arms, and all the mountains around us. We spent a lot of time walking around, watching the scene and wondering.
We looked for a camping site in the valley and found a perfect place beside the river. It was near a village and during the evening, we got visited by the owner of the site (to get some hire), by the women (to get some chewnuts)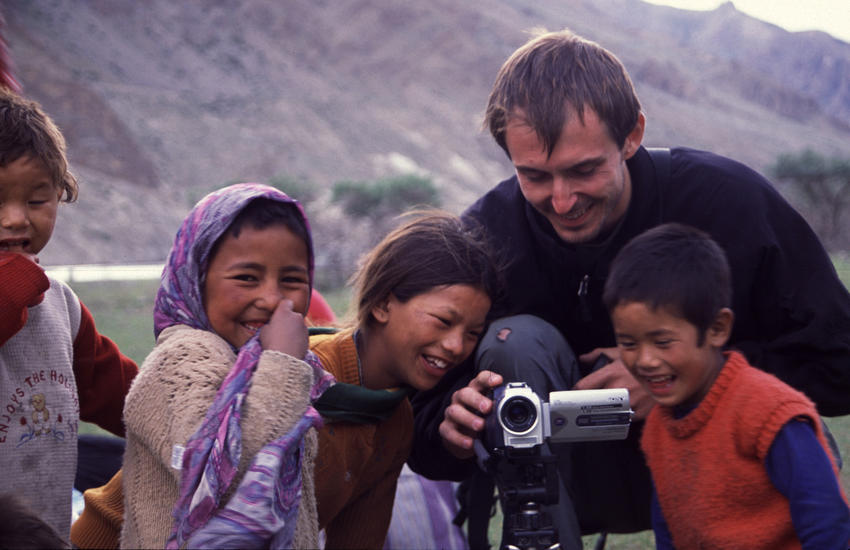 and mainly by the children (to get a spectacle). They were really friendly and honest and learned with Hynek, how TV was made.
[Hynek] It is now 5 days since Alex had left us for the capital benefit of some communication giant he works for, and his absence is becoming evident! There is one man less to fight the female oppression in the group. One militant less to take up the cause of sleeping in guesthouses rather than in tents. One dedicated photographer less to make sure each square inch of Himachal Pradesh is cartographed. One anthropologist less who puts human cultures above rock formations. One soft joke cracking voice less that we can laugh with.
< Tabo Gompa | The Trip | Pin Valley >